"Who is not seen is not remembered"

So we have increased the emphasis of people online by creating a new feature.

You keep logging in and naturally, by order of entry, you appear on the people online list. As our hits are constant and intense at all times, this position is occupied by your avatar for only a few seconds. But it does not change the dynamics that existed previously. You stay there for a few seconds and are displayed to your friends and favorites, plus some network profiles of these same friends and favorites.

What do I get by using the tokens to increase my highlight?

In addition to ensuring the permanence for 15 minutes, your view is much broader. You will appear to people who are not necessarily connected to you, that is, the extent of your exposure is much higher! Immediately you'll notice an increase in friend requests, messages, etc. And a few minutes after using the feature, you will receive a notification stating the number of visits received in that period.

Use your tokens to be remembered and draw attention to your profile, stand out and get more visits to increase your popularity in Sexlog. Here's how:
1) Hover your mouse over your avatar in the beginning of the area of people online and click Highlight your profile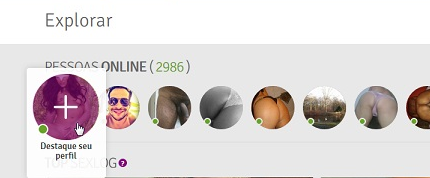 2) Click the highlighted button Keep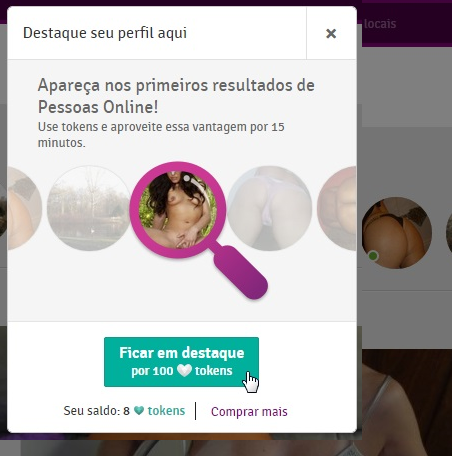 Ready! For only 100 tokens you will be highlighted among the profiles that appear in People Online. Do not miss this chance: appear more, make more friends and enjoy lustfully!